Custom
Software Integration
Introduction

Your software should make your life easier, not harder, but often using lots of different applications causes headaches. OrNsoft can help you integrate all your systems, reducing the need for manual processing and cutting down on errors.
We'll help you save time and money by streamlining your business operations, allowing you and your team to focus on your most important tasks.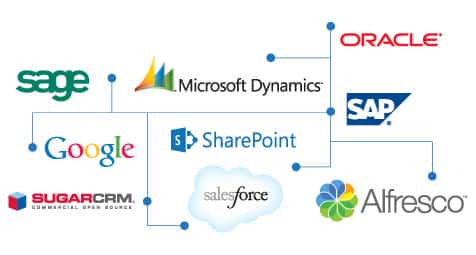 We do everything we can to improve the efficiency of your business systems and software, taking the time to understand the whole picture – even offering solutions and suggestions beyond the initial brief.
No matter how big or small, simple or complex, we'll make sure all your software fits together the way you need it to.
They trust us
Some of our clients
OrNsoft work for us for several years and help us grow our business, thank to their deep knowledge combined with their unique digital platform which makes our offer one of the most innovative of the market. It is a real pleasure to work with them.
Mathieu Chaouat
Department manager
EDF
OrNsoft is one of our service providers. Very attentive, they easily understand our needs, and are not afraid to commit to the deadlines of realization that they have a habit of holding. The tools are quickly functional, very ergonomic, and allow us to get a step ahead of our competitors. We are very satisfied with our current partnership.
Nicolas BLAZY
Director
DEKRA Industrial
Very satisfied with OrNsoft work to assist us creating a software that saves a lot of time to our employees. Thanks a lot!
Denis Mason
General Manager
Get in touch
Request a call back