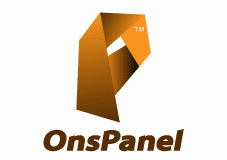 Perfect balance between Website and software
Why have a foundation that is specific just for software or just for website when you can have both ?
ONSPanel is a robust Hybrid software that can be used for any kind of project. Fast, light, complete: 700+ integrated libraries  in one powerful toolset. AngularJS integration, Bootstrap support, mobile controls, offline data solution.
Four ways Enterprise Social Networking creates value:
Encourages sharing – Improved collaboration between departments and teams.
Captures ideas– The ability to share experience and expertise across an intuitive platform.
Creates Solutions – Faster problem-solving and simpler business processes.
Empowers People– Easier propagation of most effective practices and improved expertise.
They trust us
Some of our clients
OrNsoft work for us for several years and help us grow our business, thank to their deep knowledge combined with their unique digital platform which makes our offer one of the most innovative of the market. It is a real pleasure to work with them.
Mathieu Chaouat
Department manager
EDF
OrNsoft is one of our service providers. Very attentive, they easily understand our needs, and are not afraid to commit to the deadlines of realization that they have a habit of holding. The tools are quickly functional, very ergonomic, and allow us to get a step ahead of our competitors. We are very satisfied with our current partnership.
Nicolas BLAZY
Director
DEKRA Industrial
Very satisfied with OrNsoft work to assist us creating a software that saves a lot of time to our employees. Thanks a lot!
Denis Mason
General Manager
Get in touch
Request a call back